The De Maria's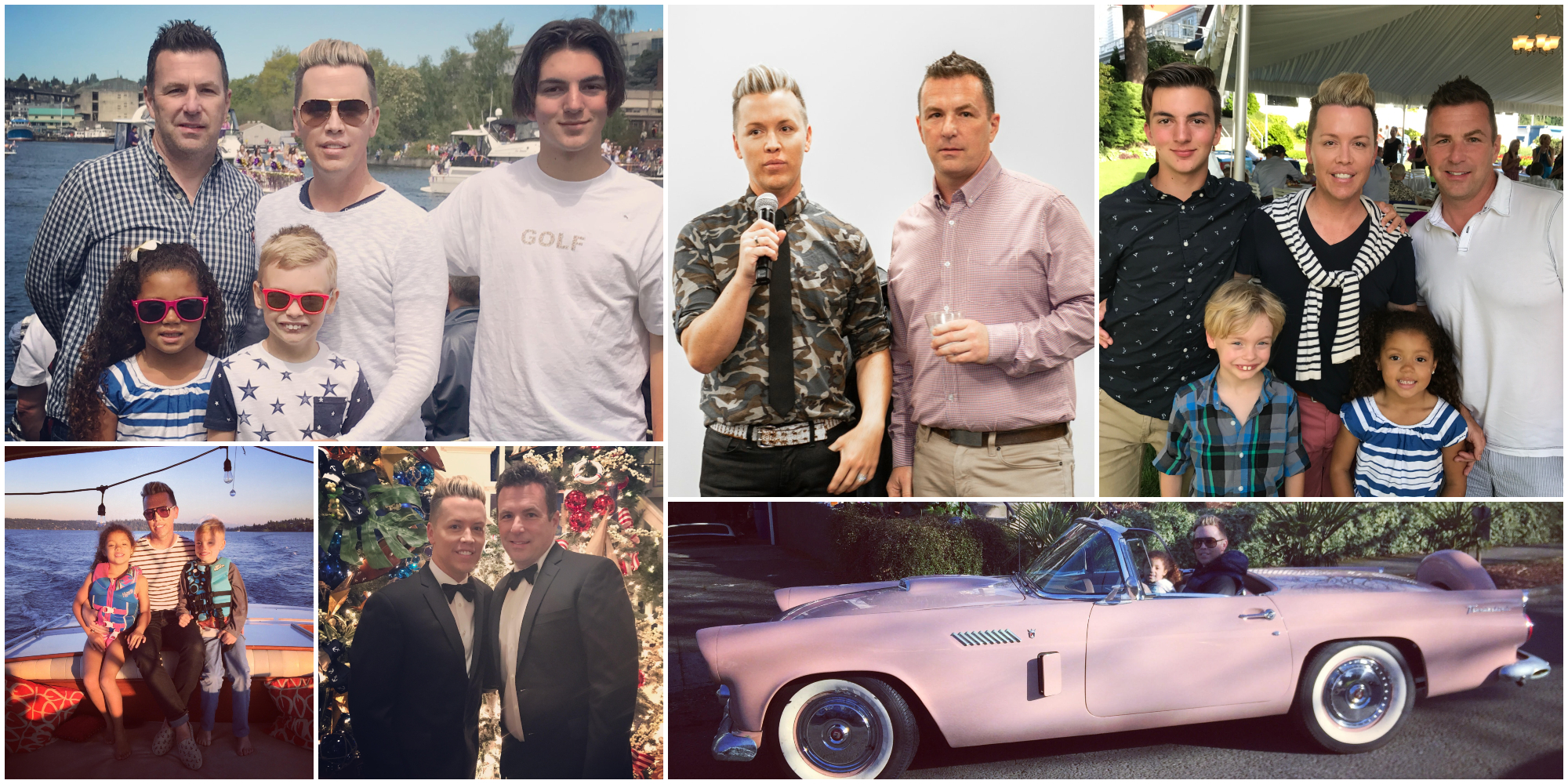 David and Jamie live in Madrona with their 3 children and their Labradoodle. Family and community are very important to them. Together, they enjoy cooking, travel, and boating.  Passionate about helping build stronger communities, Jamie and David are proud to run several monthly networking groups, including "GPIS" – Gay People in Seattle.  GPIS hosts events at bars, restaurants and homes around Capitol Hill to connect members of the LGBTQ community.   Seattle Gay Families is a social networking group where parents and aspiring parents come together to build friendships, support one another and exchange stories.
As a consummate real estate professional with over two decades of industry expertise, David takes the time to truly understand his clients' needs and provide a seamless experience from the initial conversations to the transfer of keys and beyond. His clients value him for his attention to detail, persistence, and trusted negotiation tactics, which come together to compliment the close relationships he develops with his clients. David's approach to real estate is a personal one. He takes the time to truly get acquainted and ask questions to establish an intrinsic feel for and deep understanding of a person's home and their dreams.
As a Managing Broker with two decades of real estate experience, Jamie serves as a dedicated and loyal advocate to each of his clients. He is recognized by both industry professionals and his clients for his keen eye for design, transformative staging suggestions, and savvy marketing tactics. Upon entering into real estate, Jamie aligned himself with two top-producing agents in Malibu and Calabasas, where he established his philosophy of tailored client care and expert advisement.
David and Jamie De Maria are proud real estate brokers at Windermere Capitol Hill, a prominent real estate firm in Seattle. David is a second-generation real estate broker and has been involved in the profession since his childhood. With over 40 years of combined experience, David and Jamie are a well-rounded and savvy real estate team. David and Jamie's number one commitment to their clients is to provide concierge-level service to help them accomplish their real estate and life goals.
When looking to buy or sell real estate in Seattle…
Work with David and Jamie!