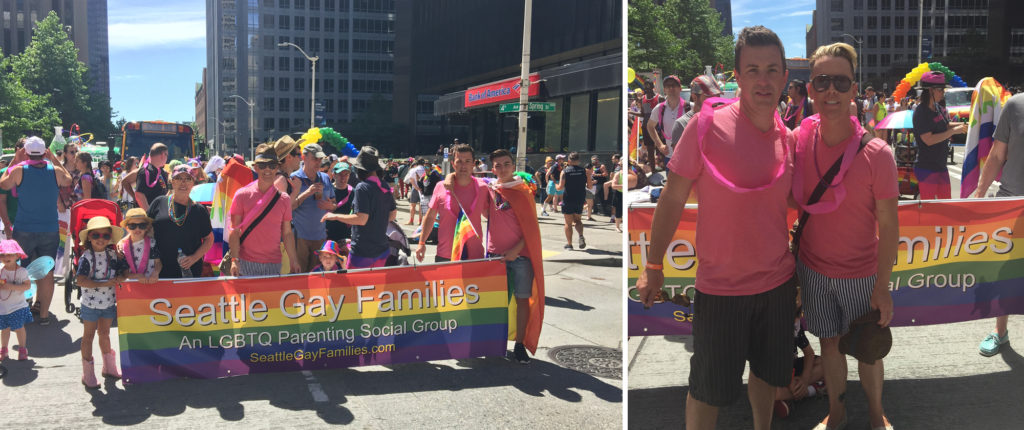 We love giving back to our LGBTQ community.  Here are two social network groups that we organize!
GPiS "Gay People in Seattle" –  is a social networking organization in Seattle that hosts monthly networking mixers at bars, restaurants and homes around Capitol Hill and downtown. We're focused on creating social environments that are not intimidating but creating a casual situation to meet your local LGBTQ community.  Visit our website:  http:www.gaypeopleinseattle.com/  This will take you directly to our facebook group.
Seattle Gay Families – group where All Gay Seattle Families can connect, build friendships, support, and exchange stories on how we all became parents or wanting to become parents. This group is an all inclusive LGBTQ family resource group that will meet every month indoors and/or outdoors. Visit our website: http://www.seattlegayfamilies.com This will take you directly to our facebook group.
Seattle Gay Social, News & Life – Want to get social in the LGBTQ Seattle scene?  You will find all the latest and greatest events going on in the Seattle area posted right here!  https://www.facebook.com/groups/SeattleGaySocial/
De Maria Partners LGBTQ Blog updates: This is a great way to learn about new events and places to visit in Seattle.
See our other pages: LGBTQ Real Estate Agents,  Seattle Gay Real Estate Agents, Gay Real Estate Agents Seattle, Gay Realtors Seattle.
---
When looking to buy or sell real estate in Seattle…Work with the Best!
David and Jamie De Maria of De Maria Partners.
CONTACT US!