Seattle Real Estate Agents Favorite Seattle Restaurants
Being Seattle real estate agents we are always out on the town eating at our favorite Seattle restaurants.  We tend to to take our client's out to many different types of restaurants.   Our "hit list" or main "go to" restaurants are always fun.  But, we do try to change it up and find unique places to visit.  You never know what your client's food restrictions are so it's important to keep your favorite Seattle restaurant lists up to date!  Here are just a few of our favorite selections:
Seattle Real Estate Agent's Favorite Seattle Restaurants – Capitol Hill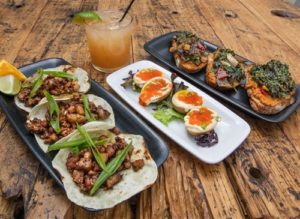 Bar Vacilando – Seattle has had its fair share of big, splashy restaurant openings this year. But amidst all the pomp and circumstance, there have been a crop of neighborhood joints popping up all over the city, wonderful places to settle in for drinks, dinner, brunch and lunch. From a walk-up bodega with late-night eats in Capitol Hill to a primo Downtown steakhouse (that won't be under the radar for long), here are 10 great Seattle spots to overlook no longer.  – Zagat
Address: 405 15th Ave E, Seattle, WA 98112
Hours: Open daily· 4PM–12AM
Phone: (206) 420-1584
Website: http://www.barvacilando.com
Skillet – We use fresh, locally-sourced ingredients and continually redefine the meaning of comfort. The style of food is similar to what we're known for on the airstream. The difference? We have so much more room! Items range from our maple braised pork belly and waffle with a fried egg on top, to our burger with bacon jam, arugula, blue cheese and brie on brioche with beautiful hand cut fries. Our full bar hosts happy hour daily and offers hand-crafted artisan cocktails along with beer and wine on tap.
Address: 1400 E Union St, Seattle, WA 98122
Hours: Open today · 7AM–10PM
Phone: (206) 512-2001
Website: https://www.skilletfood.com/restaurant/capitol-hill/
Seattle Real Estate Agent's Favorite Seattle Restaurants – Madrona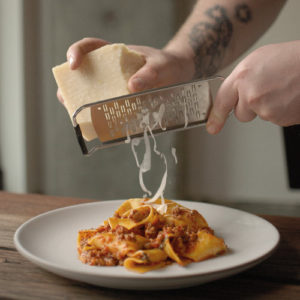 Vendemmia – Vendemmia, located in the Madrona neighborhood of Seattle, is Chef Brian Clevenger's first restaurant. Its Italian-inspired menu has become a favorite for diners who appreciate the approach of using good product, locally-sourced whenever possible, prepared in a manner that highlights its true nature.
Address: 1126 34th Ave, Seattle, WA 98122
Hours: Open daily· 5 -10PM
Phone: (206) 466-2533
Website: https://www.vendemmiaseattle.com
Red Cow –  Red Cow is Steak Frites in Seattle's Madrona neighborhood. A classic French brasserie featuring housemade charcuterie, local shellfish, a full bar, and a robust offering of steak to choose from.
Address: 1423 34th Ave, Seattle, WA 98122
Hours: Open daily· 5–10PM
Phone: (206) 454-7932
Website: http://www.ethanstowellrestaurants.com/locations/red-cow/
If you haven't already noticed being a Seattle real estate agents can be tough with the crazy real estate market we are in.  It's important to feel good and eat good.  If you have a recommendation for our Seattle Favorite Restaurant list please email me so we can add to it.
When looking to buy or sell real estate in Seattle… Work with the Best!
David and Jamie De Maria of De Maria Partners.
CONTACT US!